Friday, January 30, 2009
5-2 in BBall
We lost an OT heart breaker last week that would have put us in first place with the tie-breaker. This week we beat the other top team in the league and now control our own destiny for second place.  No real prizes until the end of season tournament anyway.
On the poker front I've been playing mostly SnGs combined with PLO 6-max.
Vegas is finally less than two months away!  I really need a break from all this snow.
Wednesday, January 21, 2009
Are the Lions Really the Worst?
The recent 0-16 (
owen
16) success by the
Detroit
Lions prompted a conversation at work about how the Lions truly compare to other NFL franchises.  Everyone knows they are bad, but are they really the worst NFL franchise?  A decade was chosen as our
arbitrary
time period.
So here yo go:

The yellow highlights are playoff seasons.
No surprise that the Colts, Pats and
Steelers
are on top.  The Lions are the worst with the Browns, Texans and Cardinals not far behind.  The expansion team Texans are the only franchise without a playoff
berth
, but they have a 3 season handicap.   The Lions, Browns and Cardinals have each only made the playoffs once in the last decade.
And for me the biggest surprise, the Buffalo Bills.  Talk about pathetic
mediocrity
!  They last made the playoffs 10 years ago.  Didn't the play (and lose) in 4
Superbowls
not too long ago? I guess that was a long time ago!
Now, if you slice things to a more recent last 5 years the picture changes some.
Now the god awful Raiders come out on the bottom.  Thank goodness for Al Davis!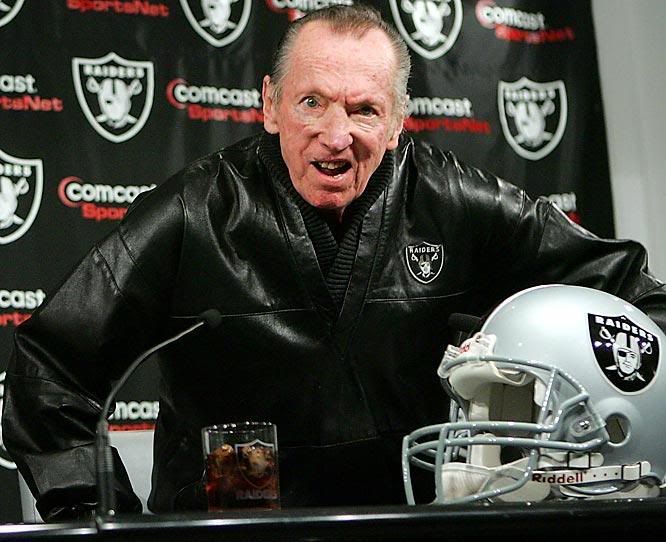 Wednesday, January 14, 2009
Tell Obama to Support Poker
From the PPA:






President-elect Obama has asked the American people for input.  He wants us to tell him what we would like to see him do over the next four years.  To facilitate this, his transition team has set up an area on their website for input.




Tell President-elect Obama that you want your right to play online poker in a safe and legal environment respected and protected, please follow the simple instructions below. 




Together, we can all let Obama know that we demand our rights!

---

1. Go to: 

http://citizensbriefingbook.change.gov/

2. Create an account if you do not already have one:

3. After you complete your account you will be redirected to the front page. You are now logged in. Do a search for "UIGEA"

or go to: 

http://snipurl.com/ppachange

4. Click the title "Boost America's Economy with Legal Online Poker"

5. Click the "Up Arrow" to vote and add a comment on the bottom of the page:

Forward your friends this email or send them this link:http://snipurl.com/ppavote
Saturday, January 03, 2009
SCTrojans Answers
Scott Freeman, known to the online world as SCTrojans is currently running
a Well on PocketFives
. Some really interesting nuggets from one of the top MTT players out there.
Thursday, January 01, 2009
Happy New Year!
May 2009 ship you many massive pots!
...and congrats to my buddy Lowball who managed to be dealt in on one of the special  Pokerstars Milestone hands!  Lucksack is the only way to roll!
Subscribe to Posts [Atom]